Who Are We?

Slovak slackline association
We are the representative body for Slacklining in Slovakia, committed to providing support and developing the slackline community. We aim to protect land access rights for all forms of slacklining in Slovakia as well as assist in access management for the slackline community, encourage conservation, and foster safe practices in all forms of slacklining through education and community development.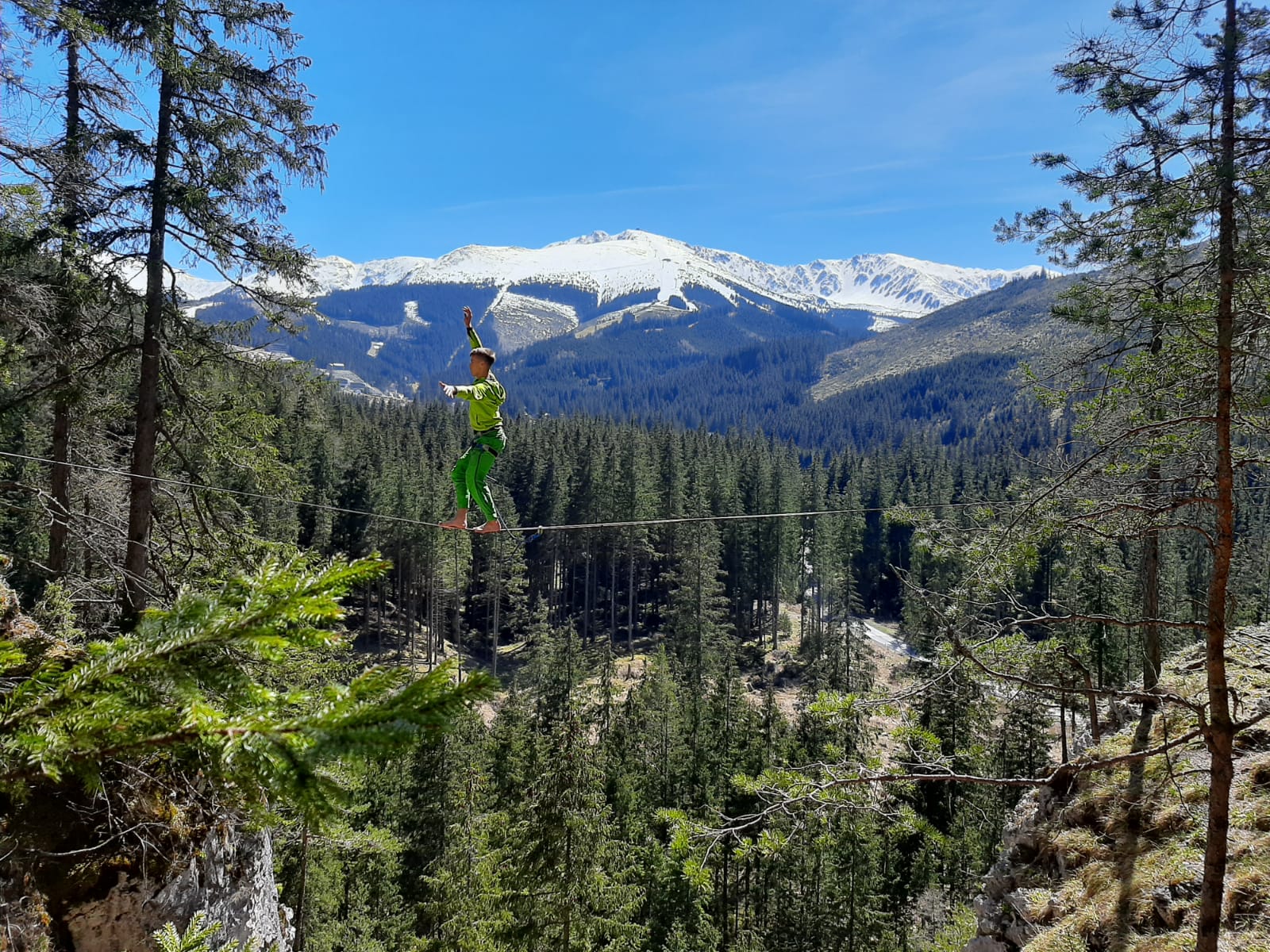 If you want to support the slackline community in Slovakia, preparation of lectures, the realization of various projects, if you want to support youth and slackline in schools, but also your city where slackline can be trained, don't hesitate and become our member.
You have two options to choose from:
1. Full Member – has the opportunity to attend the general assembly, vote and be elected to office, and receive full-service facilities.
2. Associate Member – a member with no rights to attend the general assembly and to vote or be elected.
The values of our association are the time spent together in a sport that develops everyone in different disciplines. We strive to promote the values of conservation and human health throughout the community. Our sport is not about who is better, but about who perceives how they relate to slacklining, moving forward, encouraging, and developing a sense of purpose.